How to Mix a Video Game & Not Die Trying Panel:... →
The mix panel from GDC 2013 this year is now online over in the GDC Vault. (Simon Ashby, Rob Bridgett, Garry Taylor, Kris Mellroth) Lots of other loudness & mix related talks going on this year too, I also highly recommend checking out the following… Game Loudness, Industry Standards http://www.gdcvault.com/play/1017528/Game-Loudness-Industry Also waiting for the Dead Space 3...
GANG 'Best Audio Mix' Nominees Announced
The nominees for Best Audio Mix at the 11th annual GANG awards have just been announced. This is only the second year that the best mix category has been running, and last year the award was taken by Battlefield 3 within a category jam-packed with awesome examples of superbly mixed games. This year is no exception, and there are some incredible titles here… Dragon's Dogma Far Cry 3...
AES & GDC 2013 Mixing Panels
I have been involved recently in curating a couple of really exciting panels that have their focus squarely on mixing challenges specific to video game production, while at the same time comparing techniques with wider production practices in the world of film post-production mixing. There is something for everyone here, no matter what side of the Atlantic you happen to be on… The first, is...
Opinion: Approaching the Mix: Thinking Beyond the...
"The creative process starts and ends with professional, respectful collaboration. Discussions with the director, being a part of the script writing and voice recording, all the way through production, gradually building up the soundtrack. This approach allows everyone to investigate, to try various solutions with sound and visuals before settling on anything final. An important distinction with...
How Loud Should It Be? - Game Developer Magazine
Some of the many loudness issues in video game sound get good coverage in this superb piece by Shaun Farley for Game Developer Magazine… http://gamedeveloper.texterity.com/gamedeveloper/201211?pg=26#pg26  "It is important to remember that metering, even loudness metering, is merely a tool for mixing. It provides [objective] feedback, and helps the sound professional predict how a mix...
Sony Wordlwide Studios Working Group Implements... →
I'm catching up on a few mix related links that have gone around lately. DesigningSound has a great interview that is really worth reading with Garry taylor of Sony Europe about the loudness standards his group is beginning to implement for first party developers. Huge kudos to Garry and the teams at Sony for pushing on this, it is a shrewd move and will almost certainly see other large...
Notes from the Mix: Prototype 2
Gamasutra featured a full mix post-mortem that I put together after we shipped Prototype 2. The piece tries to cover everything from pre-production to production in as much detail as I could provide on the thought process, planning and technical approaches. The full article can be read over at gamasutra here.
A Closer Look at FMOD Studio
I've been fortunate enough to have some hands-on with the new FMOD Studio Alpha build, and I recently had chance to get in-depth with Raymond Biggs, Lead Tools Developer at Firelight Technologies, about their exciting new toolset. Firstly, thanks for taking the time out from your busy schedule to chat. Could you give us a brief overview to FMOD Studio and where it sits in the lineage of FMOD. My...
Free Steinberg R128 Loudness Meter (SLM128) →
This awesome FREE Steinberg plugin allows loudness metering of the final mix in Nuendo 5.x and Cubase 6.5. Please note that SLM 128 is not officially supported by Steinberg. Key features: EBU R 128-compliant loudness measurement Momentary, Short Term and Integrated methods True Peak and Range display Classical metering VST 3 plug-in (unsupported)
Flux Pure Analyzer →
Garry Taylor tipped me off to this software-based loudness meter. Seems to have everything you'd really ever need in there (ITU / EBU / rms / peak / true peak, spectral / RTA etc etc), and it looks really nice (always a plus for a meter… let's face it, staring at lovely meters is a thing of comfort, like staring into a campfire… maybe that's just me…)
Ideas for the Use of Loudness Metering in Game... →
Shaun Farley makes some great points on the potential pitfalls of relying on long-term broadcast loudness metering for video games.
Interview with Simon Ashby / Audiokinetic
Earlier in the year I had the chance to chat with Simon Ashby about not only the technology, but also the philosophy behind the mixing elements of the Wwise audio middleware platform… First of all, thanks so much for taking time to step away from your hectic schedule and chat: could you begin by providing us with an overview of the software in regards to mixing, specifically how the features...
Top 11 Video Game Mixing Tips
Top 11 Video Game Mixing Tips… by Rob Bridgett Here are a few things that I lay awake thinking about last night, and in the hope that I may get a good night's sleep tonight, unbothered by such thoughts, I wrote them down. In no particular order… 1)      PLAN TO MIX Planning is good, it is healthy, it let's other people on the team know what you are about to do  AND it means you...
phew!
Apologies for the lack of updates of late, but, i've been busy finishing up post on Prototype2, and as we drift into the final few bug fixes, I am sure I'll be gathering some cool stories and noteworthy links together. There are a couple of interviews in the pipeline here on gameaudiomix, one with Tom Colvin of Ninja Theory on his post-production mix experiences on Enslaved, and...
Lemur comes to iPad →
This product has me VERY excited. Tons of possibilities here for cooking up custom controllers for all manner of real-time audioengine manipulation. I beleive this system, at least in combination with an audioengine pipeline geared around it, allows game audio designers to reach far beyond the traditional mix into tuning all accesible parameters of the sound in real-time.
Metering: Product Sampler →
Audio Media (November 2011) carries a nice feature on metering solutions. (Link is to the digital edition)
GANG IESD RMWG →
As one of the co-chairs of the GANG IESD pro branch, along with Kenny Young, Scott Selfon & Alexander Brandon, I want to shed a little more light on some of the projects under development there. One of these projects, initiated & spearheaded by Alex Brandon, is the Runtime Mixing Working Group. For those of you who aren't already active GANG members, here are the goals that this...
Exclusive Interview with Score Mixer, Rich Aitken
I'm very happy to present this interview with score mixer Rich Aitken, who took time out to discuss a variety of mix related topics. Firstly, could you give us a Brief introduction to what you do… I'm Rich Aitken and I am the Production director at Nimrod Productions Ltd. (a music and post production facility in Oxford specializing in video games), co-founder of the NSO (the...
Watch
I wanted to share this incredibly helpful video by Brent Heber which walks through a very straightforward calibration session in Protools. I beleive every workstation needs to be calibrated in order to make any kind of mix related choices, but even more critical in a video game, film or tv environment where you are dealing with dialogue levels and centre channel levels vs LR.
The Realtime Mixing Link: Control Surfaces
I gives me great pleasure to present the first exclusive feature written for gameaudiomix.com by none other than game audio veteran Alexander Brandon. Alex goes back way longer than most of us in the industry, and as such has some fascinating and unique insights into the ideas that lie behind the real-time mixing revolution we are now slowly seeing take shape. The Realtime Mixing Link: Control...
The Future of Game Audio: The Game Audio Mixing... →
This is the second part of the 2010 Gamasutra feature on video game mixing. This one features some case studios of different approaches to the mix, as well as offering some thoughts on the future of mixing for games.
The Future of Game Audio: Is Interactive Mixing... →
I thought it worthwhile adding a couple of links here to some older articles from 2010 that I wrote for Gamasutra that give a general picture of interactive mixing for video games. This first one deals primarily with some basic concepts from film sound and how those map over to game audio mixing. (apologies for the older nature of these, but I do still believe there may be value for those who...
FMOD Studio Featured on Develop's Website →
A nice feature briefly discussing the new approach and philosophy behind the upcoming version of FMOD Studio. Central to the new design are interactive mixing features that look, feel and act more like a familiar Digital Audio Workstation. I am certainly looking forward to getting my hands on this technology and seeing how it feels. Hopefully we will have a more in depth interview with FMOD about...
Calibrating Your Room →
Calibration of your mixing environment is absolutely critical. It is the only way to know with any kind of certainty that what you are hearing is correct, and without it, any mix decision impossible. The above link contains a really useful guide to calibration from the Blue Sky website. Included are files and instructions on calibrating a 5.1 system… note: Almost all of the rooms sound...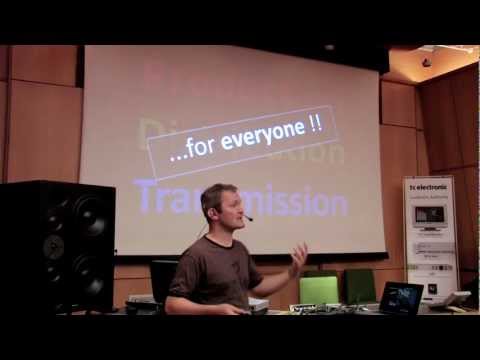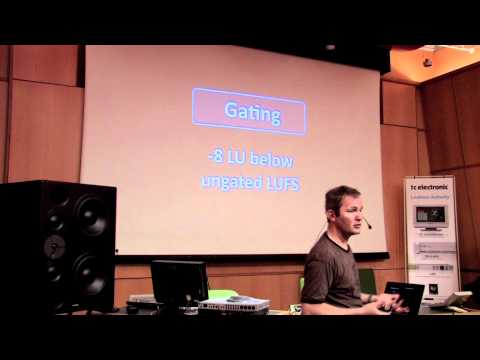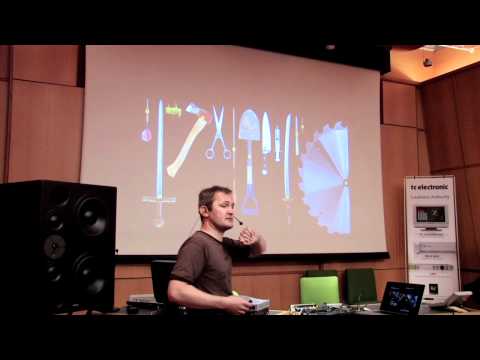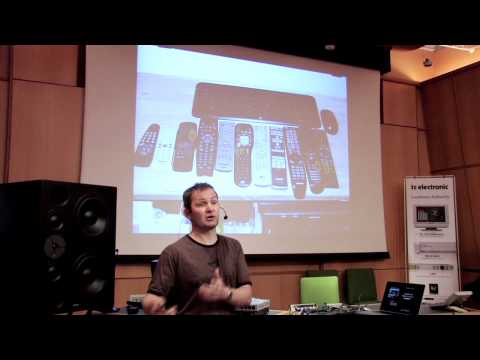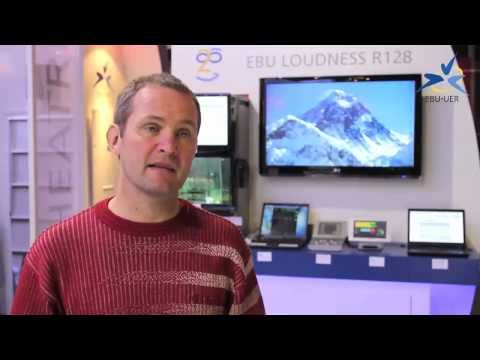 Introduction & Welcome
GameAudioMix The Art, Craft and Technology of Mixing for Interactive Media. gameaudiomix.com is intended to be a useful resource for information, news, interviews, ref-level documentation, articles and opinion relating specifically to video game mixing. There is now thankfully an enormous amount of available information via specialist blogging and press dedicated to sound design, field...